Applying to the CMB Program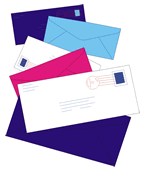 Students apply for admission through one of the Biomedical Sciences Graduate Programs and are selected for the CMB program after the first year of graduate school.  Apply here:
Biomedical Sciences Graduate Programs
The School of Medicine (SOM), of which the program is a part, has an application deadline of December 1st, and openings to the program are usually filled by mid-April. Therefore, early application is essential to ensure consideration.
The University of Virginia strictly adheres to it non-discrimination policy in admitting students to educational programs.