Samir S. El-Dahr, M.D.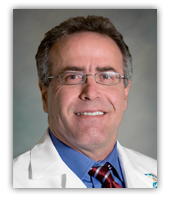 Samir S. El-Dahr received his medical degree at Aleppo School of Medicine in Syria in 1982. He completed his residency in Pediatrics at the Medical Center of Delaware and then a fellowship in Pediatric Nephrology at the University of Virginia. During this time Dr. El-Dahr was introduced to basic research in the laboratories of Drs. Robert Chevalier and Ariel Gomez.
Dr. El-Dahr joined the Section of Pediatric Nephrology at Tulane University Health Sciences Center in 1990 as an Assistant Professor and established an independent research program. He rose quickly through the ranks and is currently Chair of Pediatrics at Tulane. Dr. El-Dahr has served on several study sections at the NIH, as a grant reviewer for NKF and March of Dimes Foundation and is a member of the American Society for Clinical Investigation.
Research in the El-Dahr lab focuses on signaling pathways in gene-environment interactions and major regulators of renal cell differentiation: a) G-protein coupled receptors, i.e., angiotensin and bradykinin receptors; b) Tumor suppressor (p53); and c) epigenetic regulators (HDACs and HMTs). All projects are NIH-funded. Dr. El-Dahr continues to mentor graduate students, post-doctoral fellows and medical students.