Richard Stevenson, MD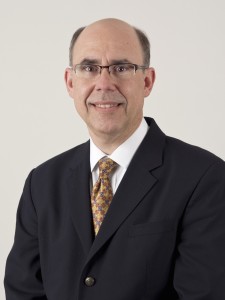 Areas of Research Interest
Patterns of growth and causes of growth differences among children with cerebral palsy
Impact of growth, nutritional status, and physical development on functional abilities and health-related quality of life among children with cerebral palsy
Secondary conditions (e.g. malnutrition, osteopenia, chronic aspiration, chronic and recurrent pain) and their impact on functional abilities, health and quality of life among individuals with cerebral palsy
The comparative effectiveness of multidisciplinary care, surgical interventions, and intensive therapies on functional, health, and quality of life outcomes in children with cerebral palsy.
Summary of Current Research Projects
CHAMP STUDY
Funded by the National Institutes of Child Health and Human Development, the CHAMP Study is new project to learn about what types and amounts of therapy are the most helpful to children with hemiparetic cerebral palsy. The goal is to produce large and lasting benefits in terms of each child's everyday use and skill level in arm and hand functions.
A child may be eligible to participate in the study if he or she:
Has a neuromotor impairment that affects one side of the body more than the other
Is between 2 to 8 years old (up to the child's 9th birthday)
Has cerebral palsy or an acquired brain injury prior to age of 2
Is able to participate in four weeks of therapy
You are willing to observe therapy at least twice a week during the four week treatment
You agree to bring your child in for follow-up assessments one week after treatment is completed, and then again at 6 and 12 months
The therapy requires that the stronger arm be placed in a cast or splint so that it is immobilized.  It also requires intensive therapy using the weaker arm and hand – Constraint Inducted Therapy. For this study, the high intensity therapy will be in either 2 ½ or 3 hour sessions for a total of 3 or 5 days a week (depending on group assignment) for 4 weeks in a row. Some children will be assigned to a group where they will not receive the therapy but they will be eligible to receive the therapy in 6 months or one year.  Parents will receive information about how they can help their child at home, building on the new therapy techniques.
TREATMENT GROUPS
| | | | |
| --- | --- | --- | --- |
| 3 hrs X 5 days per wk X 4 wks (total dosage = 60 hrs) | Part-Time Splint | Full-Time Cast | Control |
| 2.5 hrs X 3 days per wk X 4 wks (total dosage = 30 hrs) | Part-Time Splint | Full-Time Cast | |
HOW DO I LEARN MORE? Please contact CHAMP Study Staff at (434) 982-3808
BABY CHAMP
Cerebral palsy (CP) is the most common class of childhood neuromotor disabilities, resulting in lifelong impairments in productivity and health as well as high costs. To date, no form of infant therapy has proven efficacious via an adequately powered RCT; further, usual and customary therapies often fail to produce clinically meaningful benefits. This study builds on new findings from 2 independent preliminary studies showing benefits for infants who received alternative forms of constraint-induced movement therapy (CIMT). Using a multisite RCT design, 72 infants (6 – 18 mos old) with unilateral or asymmetrical CP will be randomly assigned to receive one of 3 manualized forms of multi-component therapies. Primary outcomes include objective assessments (at baseline then 1 wk, 6 mos, and 12 mos post-therapy) of affected upper extremity (UE) skills in unilateral and bilateral activities, as well as changes in brain lateralization based on a novel fNIRS protocol for infants.
Aim 1: to compare the effects of 3 promising forms of Infant-CIMT that are identical in dosage (3 hr/day X 21 days) and their key therapy elements (shaping, massed practice, home-based, embedded in play and everyday activities, provided by a trained therapist in partnership with parents) but that differ in their use of constraint – continuous casting, part-time splint, or no constraint; and
Aim 2: to assess stress levels and safety related to constraint condition (continuous or part-time) compared to no constraint. Stress will be assessed using multiple salivary cortisol samples from infants and parents, parent self-report, and observations. Safety monitoring will include range of motion, skin integrity, sensory awareness, functional use of the casted arm and hand, as well as changes in laterality scores involving the casted side.
COMPARATIVE EFFECTIVENESS OF MAJOR SURGICAL TREATMENTS FOR CEREBRAL PALSY
Under Review – Grant application submitted to Patient Centered Outcomes Research Institute.
Purpose: to explore the effectiveness of surgical interventions that address motor disorders in CP using a comparative effectiveness paradigm to compare surgical and non-surgical alternatives and outcome measures most relevant to patient and family goals. The fundamental study question is: which surgical procedure is associated with best outcomes for each group of subjects (classified by functional severity).
Aim 1: Compare the effectiveness of different surgical treatments with each other, non-operative treatments and natural history based on the primary outcomes (GOAL and CPCHILD) and secondary outcomes at 1 and 2 years (primary endpoints).
Aim 2: Determine which patient characteristics are associated with best (and worst) outcomes at 1 and 2 years for each surgical procedure to better define the appropriate indications for each procedure.
Aim 3: Explore the association between changes in ICF measures of body structure and function with changes in the child and parent-reported goal based primary outcome and other measures of activity, participation, and health related quality of life.