Date: Friday March 17, 2017
Time: 11:45 AM until 1:00 PM
Location: Battle Building, Quayle Learning Center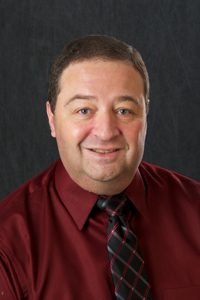 Curt D. Sigmund, Ph.D.
Roy J. Carver Chair in Hypertension Research Chair and Department Executive Officer, Department of Pharmacology
Director, UI Center for Hypertension Research Roy J. and Lucille A. Carver College of Medicine University of Iowa
 http://www.medicine.uiowa.edu/pharmacology/
Learning Objectives:
1. To understand how PPARG controls nitric oxide responses in endothelium and vascular smooth muscle.
2. To understand how RhoBTB1 is a novel gene protecting from hypertension.
3. To understand how RBP7 is a novel regulator of adiponectin and the anti-oxidant state of the endothelium.
Contact
cline@virginia.edu
for more information