Featured Events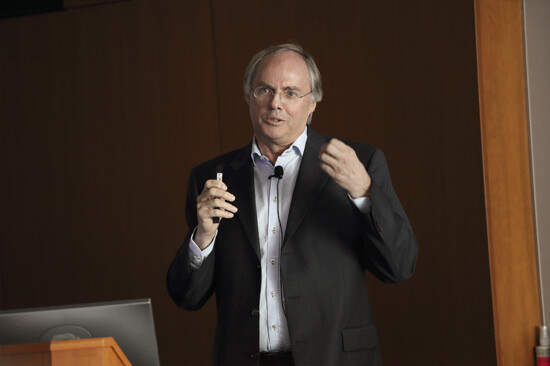 2017 Betsy and Stuart Houston Lecture | Hans Clevers, M.D., Ph.D.
May 24, 2017
The University of Virginia was honored to have Johannes Carolus (Hans) Clevers, a professor in molecular genetics, a geneticist, physician, and medical researcher, present the second annual Betsy and Stuart Houston Lecture, on April 27, 2017. His lecture attracted many and was very well attended, as the entire Medical Education Building Auditorium was full. In addition, a live airing was available to attendees, on screen in a separate area.
Read More >>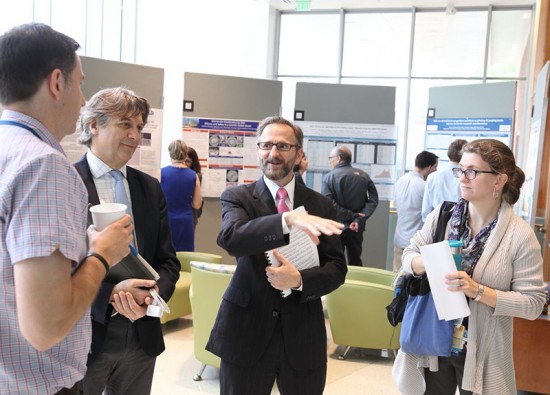 28th Annual Research Symposium
May 19, 2016
Our 28th Annual Research Day Symposium offered an outstanding presentation of the scholarly assembly of Pediatrics' trainees and faculty mentors' research. The day commenced with an excellent presentation by our keynote speaker, Alessio Fasano, MD, W. Allan Walker Chair of Pediatric Gastroenterology and Nutrition at Mass General Hospital for Children. The poster session was held in the lobby of the Battle Building and gave presenters the opportunity to display, interact and discuss their research.
Read More >>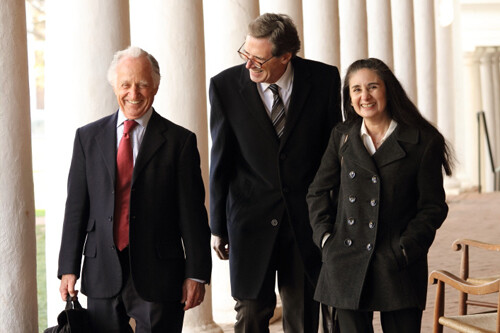 2016 Betsy and Stuart Houston Lecture | Mario Capecchi, PhD
April 8, 2016
Mario R. Capecchi, PhD, a Nobel Laureate whose work can be applied either directly or indirectly to nearly every medical field of research, spoke at the University Tuesday. Capecchi, with Sir Martin J. Evans and Oliver Smithies, received the 2007 Nobel Prize in Physiology or Medicine for their research on the use of embryonic stem cells to introduce gene modifications in mice. His lecture filled the entire auditorium — leaving every chair filled, the stairs stacked on both sides, and the back of the room lined.
Read More >>
All Past Events