32nd Annual Research Symposium
Child Health Research Center
Due to the current pandemic, our 32nd Annual Research Day Symposium was celebrated on May 28, 2020, by zoom with fewer but very relevant activities.  The day started with an outstanding presentation by our keynote speaker Marva Moxey-Mims, MD, Division Chief of Pediatric Nephrology at Children's National (Washington, DC). The title of her talk was "The APOLLO Study – APOL1 Long-term Kidney Transplantation Outcomes Network". This event was followed by a career development informal but very dynamic and enlightening session, where Dr. Moxey Mims talked about, "The Many Possible Roads for a Medical Career."
These sessions were recorded and are available at https://virginia.zoom.us/rec/share/ueVPL-nutWVJepHy4lmBQKEcO4fVeaa80CEe-6cMnhpbR-gMG2H1FwHgM4-573Qg?startTime=1590665902000
Whereas we missed the poster presentations and the awards ceremony that are usually part of our Symposium, we are announcing the winners and posting the titles of all the abstracts submitted to the Research Trainee Competition that was held 2 weeks before our Symposium. We are also adding the body and concept figure of some abstracts that will not be compromised for future publication.
All these events were moderated by Mark DeBoer, MD.
Congratulations to the winners of the Research Competition!
1st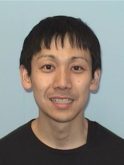 place: Hirofumi Watanabe, "The Renal Baroreceptor for Renin Gene Expression is a Nuclear Mechanotransducer"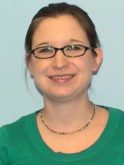 2nd place: Laura Gonyar, "Aggregative adherence fimbriae II of enteroaggregative Escherichia Coli Are Required for Adherence and Barrier Disruption During Infection of Human Colonoids"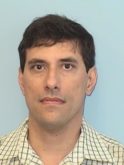 3rd place: Alexandre Martini, "Fate of Renin Cell Progenitors in the Developing Kidney Vasculature"
Abstracts: