31st Annual Research Symposium
UVA Symposium Highlights Discoveries in Children's Health
Researchers and doctors at the University of Virginia Children's Hospital are spotlighting some major discoveries from the past year.
Find Out More!
The CHRC sponsored and organized the 31st Annual Research Day Symposium that took place at UVA on May 30th, 2019. This symposium offered an outstanding presentation of Pediatrics' trainees and faculty mentors' research. Dr. Daniel Benjamin, Jr., MD, PhD., MSP (Kiser Arena Distinguished Professor of Pediatrics) was the Keynote Speaker this year. The title of his presentation was " Therapeutics: from animals to adults to babies to policy (and build a research program along the way)." A poster session was held to allow presenters to display, interact, and discuss their research.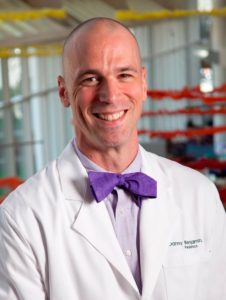 A Small Group Discussion was held afterward called, "Improving Your Batting Average in a Career in the Medical Sciences" was led by Dr. Benjamin.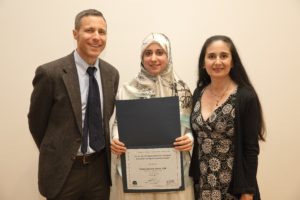 Ladan Davallow Ghajar, MD. , Pediatric Endocrinology Fellow,  "Children with ADHD are at increased risk for slowed growth and short stature in early childhood".
Omar Guessoum, Ph.D. Graduate Student, "Biology Epigenetic and Proliferative Mechanisms of Renin Cell Plasticity"
Ajay Kumar, Ph.D., Post-Doctoral Fellow Pediatric Gastroenterology, Hepatology, and Nutrition, "Hepatobiliary-Specific Deletion of Polymeric Immunoglobulin Receptor (Pigr) in Mice Mimics Human IgA Compartmentalization and Shapes the Gut Microbiome"
Jacopo de Rossi, Post Bachelor-Research Technician, Department of Pediatrics, Hematology & Oncology, "Development of CAR T-cells targeting the integrin complex αvβ₃ for immunotherapeutic treatment of Diffuse Intrinsic Pontine Glioma"
Research Day Highlights