Date: Friday October 5, 2018
Time: 12:00 PM until 1:00 PM
Location: Battle Building - Quayle Learning Center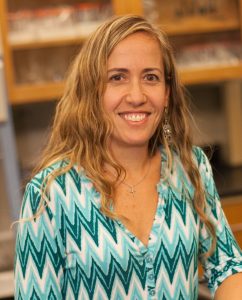 Silvia Salinas Blemker, Ph.D,
Professor
Biomedical Engineering, Mechanical & Aerospace Engineering,
Ophthalmology, and Orthopaedic Surgery
University of Virginia
"How computer models of muscle can be helpful in basic science that is aimed at improving children's health"
Friday, October 5th, 2018
12:00 – 1:00 pm (lunch at 11:45)*
Battle Bldg. Quayle Learning Center
*Free lunch served on a first-come basis starting at 11:45 a.m.
Learning Objectives:
1.What do childhood speech disorders, cerebral palsy, and muscular dystrophies all have in common?
2.How is each muscle's structure adapted to perform its specialized function in the human body?
3.How can a maladapted muscle be restored to perform its specific function?
*Please RSVP to Scot Satkovich (ss8tp@virginia.edu) or 3-0867
Contact
ss8tp@virginia.edu
for more information