Date: Thursday May 31, 2018
Time: 8:00 AM until 2:30 PM
Location: Battle Building Quayle Learning Center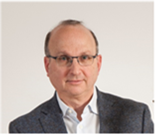 Keynote Speaker
Norman D. Rosenblum MD, FRCPC
Staff Nephrologist and Senior Scientist, The Hospital for Sick Children Professor of Pediatrics, Physiology, and Laboratory Medicine and Pathobiology
Tier 1 Canada Research Chair in Developmental Nephrology
Associate Dean, Physician Scientist Training, University of Toronto
"Kidney-Urinary Tract Malformation: Translating Developmental Genetics and Genomics to Make a Difference for Children"
                              Keynote Speaker                        8:00 -9:00
                              Poster Session                             8:00 -3:00
                              Meet Poster Presenters           9:00 -11:00
                              Lunch                                    11:15 -12:00
                              Awards Presentation:            12:00 -1:00
Meet The Speaker: "Developing a Career as a Clinical Translational Scientist in Pediatrics: A Dialogue"
 NORMAN ROSENBLUM
Dr. Norman Rosenblum is Professor of Paediatrics, Physiology, and Laboratory Medicine and Pathobiology at the University of Toronto, and a Paediatric Nephrologist and Senior Scientist in the Research Institute, the Hospital for Sick Children. He is the recipient of a Tier I Canada Research Chair in Developmental Nephrology. In 2018, Dr. Rosenblum assumed the role of Scientific Director of the Canadian Institutes of Health Research (CIHR) Institute of Nutrition, Metabolism and Diabetes (INMD).
Dr. Rosenblum is a MD graduate of Dalhousie University. He completed a Pediatric residency and a fellowship in Pediatric Nephrology at the Children's Hospital, Boston followed by a postdoctoral fellowship in the laboratory of Bjorn Olsen in the Department of Anatomy and Cell Biology, Harvard Medical School. Dr. Rosenblum was recruited in 1993 as a clinician scientist to the Hospital for Sick Children and University of Toronto. Since then, the focus of his research has been to elucidate molecular mechanisms that control normal and malformed kidney development in genetic mouse models with a focus on signaling by bone morphogenetic, WNT and Hedgehog proteins. His lab has generated several models of human kidney-urinary tract malformation. He has published over 110 peer-reviewed original manuscripts and book chapters.
Dr. Rosenblum has been deeply engaged in developing and managing career development programs for clinician scientists. He founded and led the Canadian Child Health Clinician Scientist Program from 2001-2012 and served as Associate Dean, Physician Scientist Training in the Faculty of Medicine, University of Toronto, from 2008-2017. Dr. Rosenblum is immediate Past-President of the Canadian Society for Clinical Investigation and a current member of the Council of the American Pediatric Society. He is a founding member of the EUREKA Institute for Translational Medicine and served on the Board of Directors and the Faculty of the Certificate Course (2008-2017).
Dr. Rosenblum is the recipient of the 2004 Aventis Pasteur Research Award, the American Pediatric Society inaugural 2006 Norman J. Siegel New Member Outstanding Science Award, the Society for Pediatric Research 2010 Maureen Andrew Award in Mentoring, and the Kidney Foundation of Canada 2011 Medal for Research Excellence.
Contact
cline@virginia.edu
for more information