Date: Friday March 2, 2018
Time: 11:45 AM until 1:00 PM
Location: Battle Building Quayle Learning Center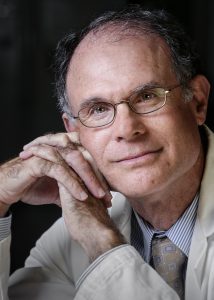 Kenneth E. Bernstein, M.D.
Director of Experimental Pathology
Cedars-Sinai Medical Center
 "Increased innate and adaptive immunity by the
over-expression of angiotensin converting enzyme (ACE)"
 March 2, 2018
12:00-1:00 pm*
Quayle Learning Center, Battle Building
*Free lunch served on a first-come basis starting at 11:45 a.m.
Objectives:
To understand the many different roles of ACE
To examine the role of ACE in various immune responses
To learn that over-expression of ACE is associated with an enhanced immune response beyond that attainable in wild type mice.
Contact
cline@virginia.edu
for more information