Date: Friday November 16, 2018
Time: 12:00 PM until 1:00 PM
Location: Battle Building Quayle Learning Center
Event cancelled due to weather – We will be rescheduling in the very near future.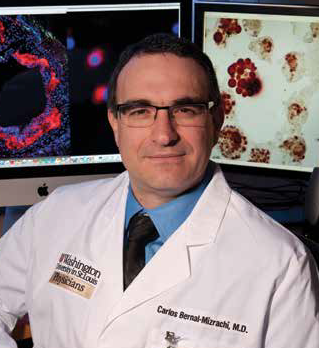 Carlos Bernal-Mizrachi, MD
Associate Professor of Medicine, Cell Biology and Physiology
Division of Endocrinology, Metabolism & Lipid Research
Washington University
Friday, November 16th, 2018
12:00 – 1:00 pm (lunch at 11:45)*
Battle Bldg. Quayle Learning Center
*Free lunch served on a first-come basis starting at 11:45 a.m
Learning Objectives:
1. Vitamin D in regulation of blood pressure.
2. Role of monocytes in renin dependent hypertension.
3. MicroRNAs and renin secretion.
*Please RSVP to Scot Satkovich (ss8tp@virginia.edu) or 3-0867
Contact
ss8tp@virginia.edu
for more information