Child Health Research Center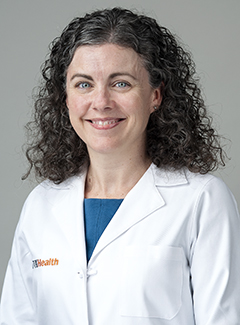 Jennifer Richardson Charlton, MD, MSc
Associate Professor
UVA Department of Pediatrics, Pediatric Nephrology
" Nephron Number: The Importance of Development, Determinants, and Diagnostics"
ZOOM MEETING
Friday, February 26, 2021
Time 12:00pm – 1:00pm
Key messages/learning objectives:
Understand how nephron number is determined and the natural variation in human nephron number.
Define the unique risk factors associated with preterm birth that impact nephron number and adulthood risk for chronic kidney disease.
Explain the limitations of the current diagnostics for nephron numbers.
Understand how CFE-MRI allows for whole kidney measurements of nephron number and pathology.
Explain the potential pathways to translate the use of CFE-MRI in patients, particularly in the field of transplant.